Your Employee Wants to Use CFRA in Your Dental, Optometry, or Medical Practice: Now What?
Your dental assistant asks for some extended time off to take care of a medical issue. They mention "CFRA". While you may know your own company's policies on personal leave, are you up-to-date on the laws that protect your employees? What you don't know can hurt your practice - in both costly litigation and damage to your reputation.
Not complying with the California Family Rights Act could put your dental practice, optometry clinic, or healthcare practice in jeopardy.
If you're worried about the CFRA and its impact on your practice, you're not alone. Like a lot of legal documents, the source document can be hard to translate into actionable language, especially for busy practice owners. In 2021, this law on family and medical leave significantly widened in scope. Whether you run a small chiropractic clinic or a larger pharmacy, demystifying the California Family Rights Act (CFRA), can help insulate your practice against potential legal pitfalls.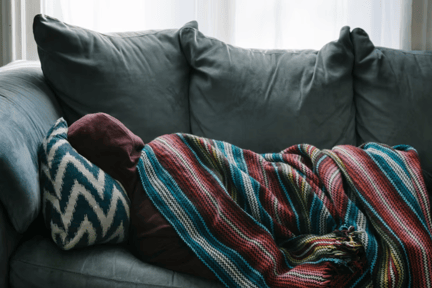 What is CFRA?
Simply put, the CFRA is California's law regarding family and medical leave. Covered employers must allow their employees to take up to 12 weeks of leave for qualifying reasons. This includes personal illness and injuries, as well as taking care of a family member.
Leave under the CFRA is unpaid, but you still have responsibilities toward on-leave employees of your physical therapy, optometry, or other healthcare practice. Your team members must be able to return to the roles they left, with the same pay — and they can't be removed from your practice's healthcare plan. Employees on leave under CFRA also cannot be terminated or retaliated against for using this leave.
Am I Covered Under CFRA?
As of January 1, 2021, CFRA qualifiers are simple. Is your practice in California? Do you have more than five employees? If so, this law means you. In the past, only employers with 50 or more employees qualified. Now smaller practices — possibly including yours — fall under this law.
Unsure of other California regulations? Read up on California's AB5 Law to determine if your California team members are contractors or employees.
Who Qualifies for CFRA Leave?
Andrew at your front desk, your newest hire, wants eight weeks of leave for a new fostering situation. Is he covered under CFRA? Your team members are eligible for leave under the California Family Rights Act if they meet two essential qualifications. Employees must have worked for your practice for at least 12 calendar months. Within the 12-month period prior to their CFRA leave, they also need to have clocked at least 1,250 hours. New employees won't qualify for leave under CFRA leave until they meet both of these requirements.
If you struggle to determine who qualifies for CFRA leave, contact HR for Health for guidance.
What Conditions Qualify Employees for CFRA Leave?
The California Family Rights Act allows for leave under a range of circumstances. The most common reasons are the team member's recovery from a serious physical or mental health condition, or ongoing treatment for their chronic health condition. Team members may also use CFRA leave for giving birth, spending time to bond with a new child, or adopting and fostering children.
On top of personal reasons, employees may also use CFRA leave to care for a family member with a serious injury or health condition. Family members include spouses, registered domestic partners, parents, or children. The January 1, 2021 updates for CFRA add grandparents, grandchildren, and siblings to this family member list. That means both Jacinda, with her seriously ill grandfather, and Aspen, whose child is having major surgery, would fit the requirements — as long as they meet the criteria discussed earlier.
How Do I Comply with CFRA?
The short answer is to grant CFRA leave requests from your employees who qualify. You'll also need to be sure to have the same job and pay waiting for their return, and allow them to continue their healthcare plan while on leave. Your team members also can't be terminated or retaliated against for requesting or taking their CFRA leave.
What if one of your doctors mentions needing leave, but doesn't mention CFRA? Don't make the mistake of thinking that CFRA won't apply. This leave law doesn't require a formal request, and your team members may just ask for leave without mentioning CFRA at all. To avoid compliance issues, your practice needs to follow the requirements in any situation with a qualified reason for leave. While 30 days advance notice is ideal, under this law employees are only expected to request leave as soon as possible.
Don't make the mistake of thinking that CFRA won't apply.
Once you get a request, you're responsible to respond as soon as possible, but no longer than 5 business days. As the employer, you'll provide the employee with a Certification of Healthcare Provider form. This document provides an official statement from a healthcare provider confirming that your employee or their family member has a qualifying condition. Employees have up to 15 days to return the completed form.
From there, compliance with CFRA is passive on your part: let the employee take their qualified leave. They'll then return to their role or an equivalent one with equal pay. During that time, your team member can also consider applying for State Disability Insurance (SDI), Paid Family Leave (PDL), or both.
If you're unsure of how to stay compliant in returning employees to their previous or equivalent role, our expert team can help.
HR Help for CFRA Compliance and More
The California Family Rights Act is just one law of many. What's more, these regulations are just part of the human resources tasks that affect your practice — and can keep you from your more important work of helping clients.
Laws like the CFRA are constantly changing. HR for Health is here to help you stay in compliance, without deciphering the legal code on your own. With our help, you can dedicate more time to your practice with complete confidence that you are covered.
Our qualifications? We specialize in the HR needs of practices like yours, including dentists, optometrists, chiropractors, veterinarians, and more. With our experience, we understand your challenges and what you need to simplify HR processes.
Ready to erase your biggest HR headaches? Grab a demo with HR for Health now to experience the cure for yourself.