Ready, Set, Go! Tips for Onboarding and Developing Your Team
Get the replay from our webinar on 2/1.
It takes an average of 54 administrative tasks to onboard employees. With healthcare experiencing a surge in hiring needs, it's critical that you ensure you are prepared with the knowledge and tools to navigate the onboarding process, ongoing training and development, and building your talent pipeline.
In this webinar, Ali Oromchian will cover:
The onboarding process, and how to effectively manage the transition from candidate to employee.

Tips on how to approach training and ongoing developmental opportunities as a way to gain a return on productivity and engagement.

Building a Talent Pipeline that nurtures engagement, retention, and accounts for future workforce planning.

Presented by HR for Health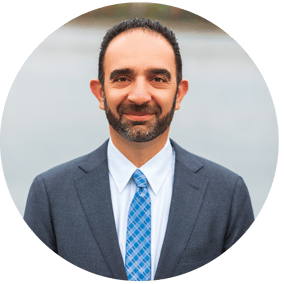 Ali Oromchian, JD, LL.M, Co-Founder & CEO | HR for Health