HR for Dental, Medical & Optometry Practices Doesn't Have to Be Scary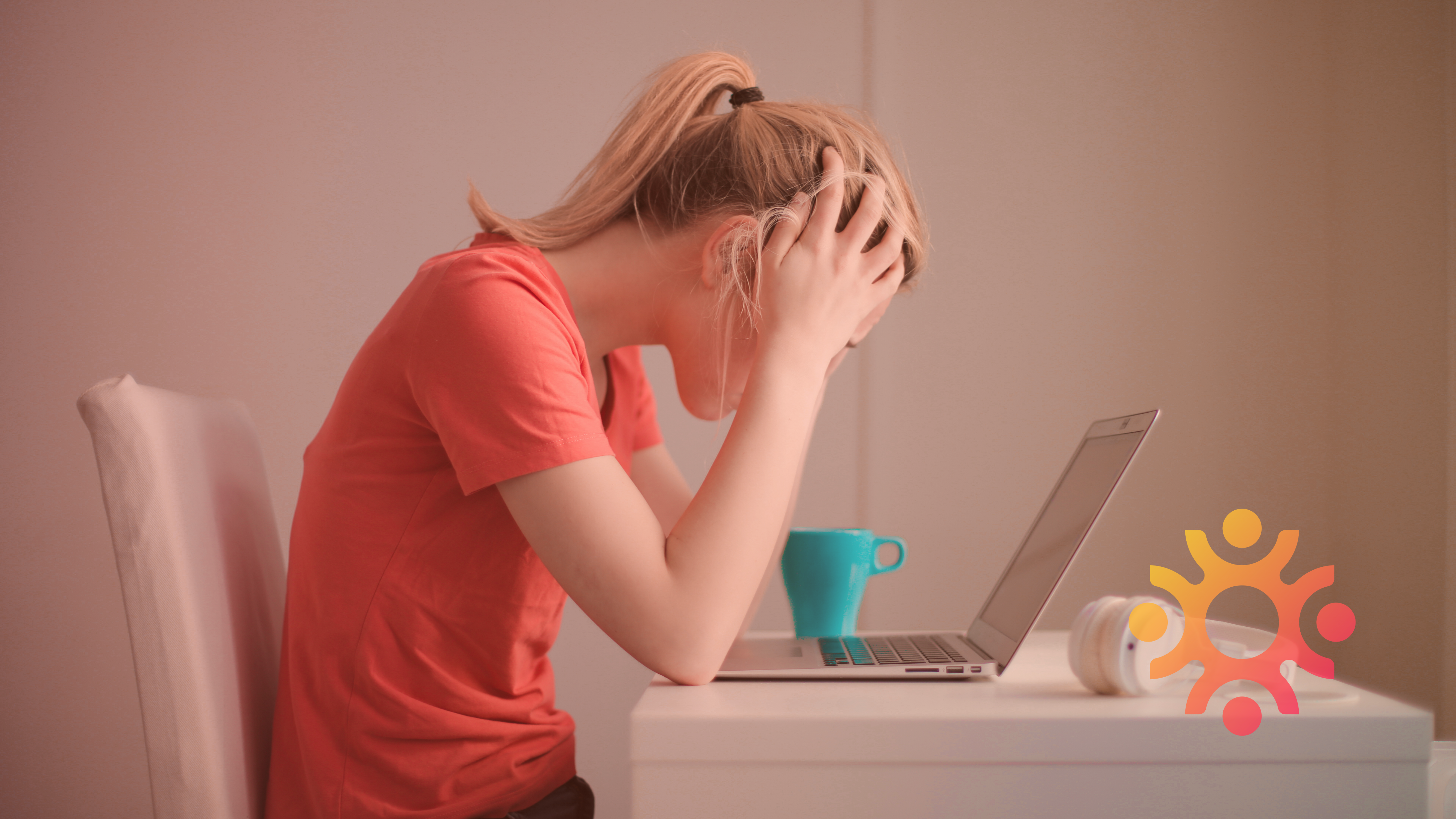 When your practice is busy, it's easy for these tasks to be overlooked or take a backseat to patient care.
The scary part is that the consequences of an error can be disastrous. Labor and employment laws are unforgiving, and running afoul of them is expensive. Fines, back pay, and damage to your reputation are just the beginning.
The good news is that with the right tools, HR is a lot less frightening. Many transactional tasks can be automated, including document creation, electronic signature collection, overtime calculations, and time off management. This simplifies your workload so you can focus on connecting with your team and caring for your patients.
These are five common pain points that keep practice owners and office managers up at night, along with simple solutions for relieving the pain so you can spend more time with your patients.
Recommended: Human Resources Training: Your Quick & Dirty Guide to HR Essentials
The Pain Point: Employees Are Always Late
Nothing is more frustrating than a team member who lacks your sense of urgency. Your patients expect to be seen at their scheduled time, and they like it when office functions - billing, record-keeping, and insurance concerns - are completely invisible. Of course, that's only possible when those tasks are handled quickly and efficiently.
When one of your employees fails to arrive on time (if at all!), it disrupts the office workflow. For example, when your Optometrist Receptionist is regularly tardy, your first patient doesn't get the sort of individual experience she or he expects. There's no time for pre-testing vision, reviewing questions or concerns around contact lens care, or making adjustments to ill-fitting frames.
That negatively impacts you, your team, and your patients. However, addressing frequent tardiness occurrences can get complicated if you haven't set clear expectations. It's even more complicated if you have to rely on your own observations, and complaints from other team members, and review timesheet data to find a pattern.
The Solution
The first step is to develop a comprehensive employee handbook that covers the most pressing policies and procedures in place for your practice. Next, ensure that each of your team members has reviewed and acknowledged the information. Don't worry - there's no need to collect and store written signatures. You can automate this process with an advanced HR platform that supports handbook creation, distribution, and receipt of acknowledgments.
Once you are confident that your tardiness policy has been communicated, the next step is to take action when you have a team member who is habitually late. Automating the timekeeping process makes tracking late arrivals simple. The system sends you an alert each time an employee is tardy, so you can address the issue then and there. You don't have to wait until the problem gets so bad that your team members and patients complain, and you don't have to worry about an unpleasant surprise when you review the timesheets for payroll.
The Pain Point: Manual Timekeeping Entries and Calculating Overtime
The Department of Labor doesn't fool around when it comes to paying your employees. The expectation is that each team member will be compensated for all hours worked and that you will accurately calculate any extra amount due for overtime.
Unfortunately, it's far too easy to make a misstep in this area - and if you do, the consequences can be costly. Regulations vary from state to state, but at minimum, you may be subject to the federal penalty of up to $1,000 for each violation.
Recommended: How to Track Overtime in Your Practice
The Solution
Automating your timekeeping system takes the stress out of payroll compliance. The platform allows employees to clock in and out, then all of the information is pulled into payroll reports. If edits are necessary, your employees can make the changes themselves, which saves time compared to bringing those changes to you. When you are ready to review payroll, you can see any adjustments that were made, then approve or deny as appropriate.
Automated timekeeping systems also make overtime pay easier. Overtime calculations are completed for you based on federal and state regulations, so you don't have to do any of the work manually. These advanced platforms can even handle unique situations like weighted averages for practices that have individuals working at multiple pay rates.
Other features of automated timekeeping include alerts when employees clock in too early, so you can avoid unnecessary overtime. Note: Your employee handbook is the right place to note your policy on overtime. For example, many practices choose to require authorization before any employee exceeds 40 hours of work in a single week.
Recommended: Your HR Awareness Month Compliance Check-Up
The Pain Point: Manual Paperwork
The world is all but paperless these days, and most offices have taken their records online. It's no wonder you and your team are frustrated when basic HR tasks require an avalanche of manual paperwork. One of the most common areas in which manual paperwork is a problem tends to be recruiting and onboarding. From I-9s to W4s, the list of forms often feels endless.
The Solution
With the right automated solution, you can eliminate most of the manual paperwork. These systems send new hire forms to your incoming employees automatically, including any specific documents required by your state's regulations. That gives you peace of mind knowing you have everything you need to be in compliance with employment law. Better still, the system offers employees the opportunity to sign their paperwork electronically, so printing and storing lots of documents becomes a thing of the past.
The Pain Point: Documentation and Performance Management
No one enjoys addressing performance concerns, but it's a necessary evil when you are responsible for a team of healthcare professionals. You simply can't ignore low productivity, inappropriate conduct, or a failure to follow your policies and procedures, because the risk to your patients and your practice is too high.
For example, if your dental hygienist misses important details when conducting initial patient screenings, you may find yourself unaware of relevant health conditions when developing treatment plans. That's an issue that must be addressed through your performance management process to ensure the safety of your patients - and to protect your practice from the risk of errors.
The biggest obstacle to giving constructive feedback isn't always the conversation itself. Often, it's getting the issue documented, then collecting and storing your employee's acknowledgment that the feedback was received. When you have to do this manually, the process gets delayed while you try to find the time to create and write the performance feedback form.
The Solution
Advanced HR software simplifies performance management so that you can move through the process quickly. That means your employees get timely feedback, which enhances the impact of your conversation.
Automated systems offer performance management templates, and there are tools in place that make it possible to complete documents electronically. That means you also get electronic timestamps and digital signatures, which is a big benefit if you have to address the problem again in the future.
In addition, completing performance management documents digitally protects you from wrongful termination claims. You have everything you need at your fingertips if a situation arises for you to demonstrate why the employee was separated. That makes it easy to defend yourself if someone alleges they were terminated as a result of discrimination. You have the documentation to show that the true reasoning for the decision was a poor performance, policy violations, or other offenses.
The Pain Point: Benefit Tracking and Time Off Requests
You always hope that your employees love their jobs and enjoy coming to work each day, but realistically, that isn't the primary reason people are employed. They need to make a living and they want to care for their families. In some cases, that means time away from work.
Your employee handbook should list your benefits and time off policies, but that doesn't necessarily make administering these benefits simple. Tracking how much paid time off team members have accrued and managing vacation requests is time-consuming - and chances are your time is in short supply.
The Solution
The good news is that manual processes for tracking benefit accruals and time-off requests are all but obsolete. You can automate these tasks through a comprehensive HR platform. This type of software calculates benefit accruals and makes the information available to team members so they have the convenience of up-to-date information on their current paid time off balances.
Best of all, you can automate the process for requesting and tracking time away from work. Team members enter their preferred vacation days, and you approve or deny them based on business needs. When time off is approved, your HR platform takes note so you can run a report to ensure your upcoming schedules are accurate.
How HR for Health Can Help
Our automated time clock, secure document storage, e-signature capability, and watchdog alerts can help you save time and ensure full HR compliance. Learn more about HR for Health's features and see how it can help you increase efficiency and employee performance. Contact us today to set up a 15-minute demo. Let us help your practice thrive.