What New CDC Vaccine Guidance Means for Your Dental Practice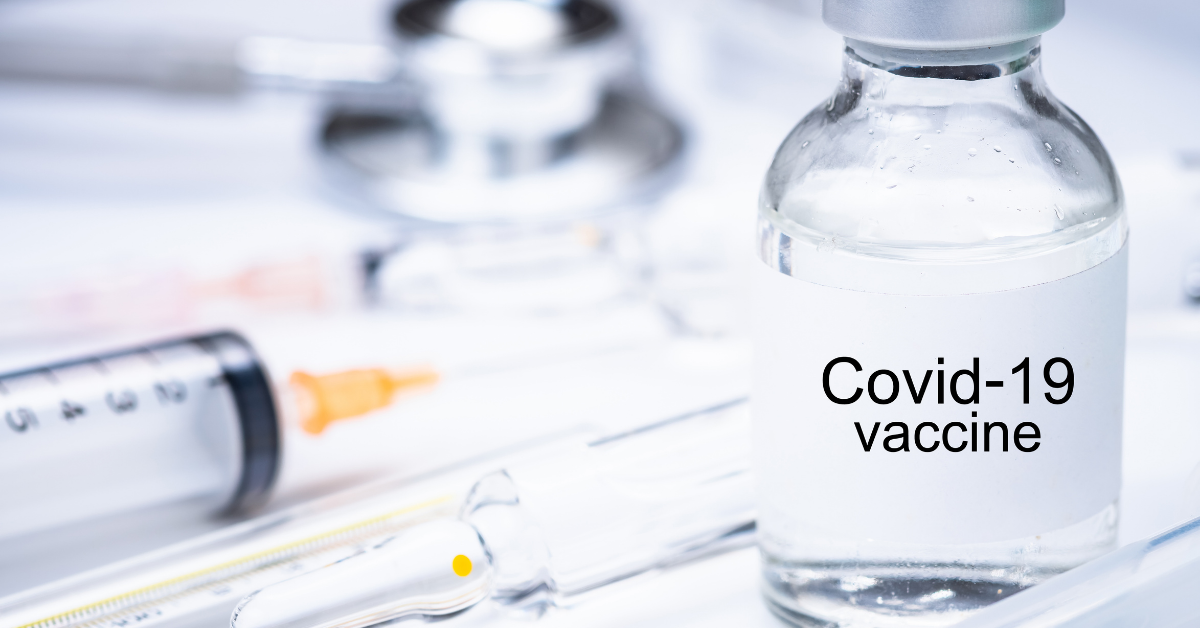 With new CDC vaccine guidelines rolling out, employers are left wondering about their duties and obligations related to employee vaccines.
Pharmaceutical manufacturers worked tirelessly to create a vaccine for the coronavirus, and when they accomplished the feat, it was cause for celebration. Recently released CDC vaccine guidance signifies a potential upcoming return to normalcy. What if during this process, though, you discover your dental office manager refuses to get vaccinated?
This could create awkward situations — especially with employees who deal with patients directly. Can you have a receptionist, dental assistant, or other staff member work with clients unvaccinated? The following guide will help you better understand what CDC vaccine guidance means for your practice, but contact us at HR for Health today if you still have questions.
What Are the CDC Vaccine Guidelines?
New guidance from the CDC regarding coronavirus vaccines shows just how effective the organization believes these vaccinations to be. An important aspect that all dental practice employers should recognize, though, is that the new guidelines don't mean we can cease prevention efforts. You should still make every attempt to minimize potential transmission in your office.
With that in mind, here are the specific CDC vaccination guidelines provided by the agency:
Individuals who get fully vaccinated can visit with other vaccinated persons indoors and without social distancing or masks.

Vaccinated people can visit unvaccinated persons without physical distancing or masks if the people are at low risk for severe symptoms and from a single household.
Vaccinated individuals do not have to get tested or quarantine if they're exposed to an asymptomatic infected person.
While the CDC vaccine guidance is promising, it still focused on telling people to remain vigilant. One suggestion was to wear a mask and maintain distancing when visiting with people from multiple households. This means if a general practitioner is treating 10 patients a day, they should continue the safety efforts we've become accustomed to.
What CDC Guidelines Mean for Your Practice
The government mandated a variety of actions — such as FFCRA requirements— in relation to employers and coronavirus. In the latest CDC vaccine guidance, however, there is nothing regarding mandatory vaccinations for employees. Since the guidelines are clear on how effective the agency views the vaccine, though, many employers will no doubt require vaccinations.
The big question now is whether employers are on the right side of the law. If you run a pharmacy and the laboratory technician refuses to get vaccinated, can you terminate their employment or issue a suspension until they comply? On a federal level, the answer is typically "yes" if the vaccine is a job requirement.
Fortunately for employers who mandate vaccinations, keeping their employees and clients safe can qualify as a job requirement. Certain states took action on this subject, though, before they ever released CDC vaccine guidelines. Even if you can require employees to get vaccinated, there are allowable exemptions and certain questions you cannot ask.
HR for Health can help you avoid these pitfalls.
Make Sure You Understand CDC Vaccine Guidance
While guidance from the CDC regarding COVID-19 vaccinations is a powerful tool, it did little in the way of creating rules for employers and their teams. Whether you choose to require vaccinations from your employees is up to you. When doing so, however, you must keep federal and state regulations in mind. This will safeguard your practice.
Schedule an HR Consultation call with us at HR for Health today. We'll help you better understand CDC vaccine guidance and what it means for your business.
About HR for Health
HR for Health is an all-in-one HR software solution dedicated to helping the dental, optometry, and veterinary industries. Our human resources platform features all the tools practice owners need to manage payroll, timekeeping, 401(k), and more with total integration and ease.
Whether you're looking for HR support for a small business or you're a large group dental practice, HR for Health has the solution to fit your practice and budget. Reach out to a HR for Health account representative to learn more, today: Schedule a Meeting