What's the Difference Between Termination and Resignation?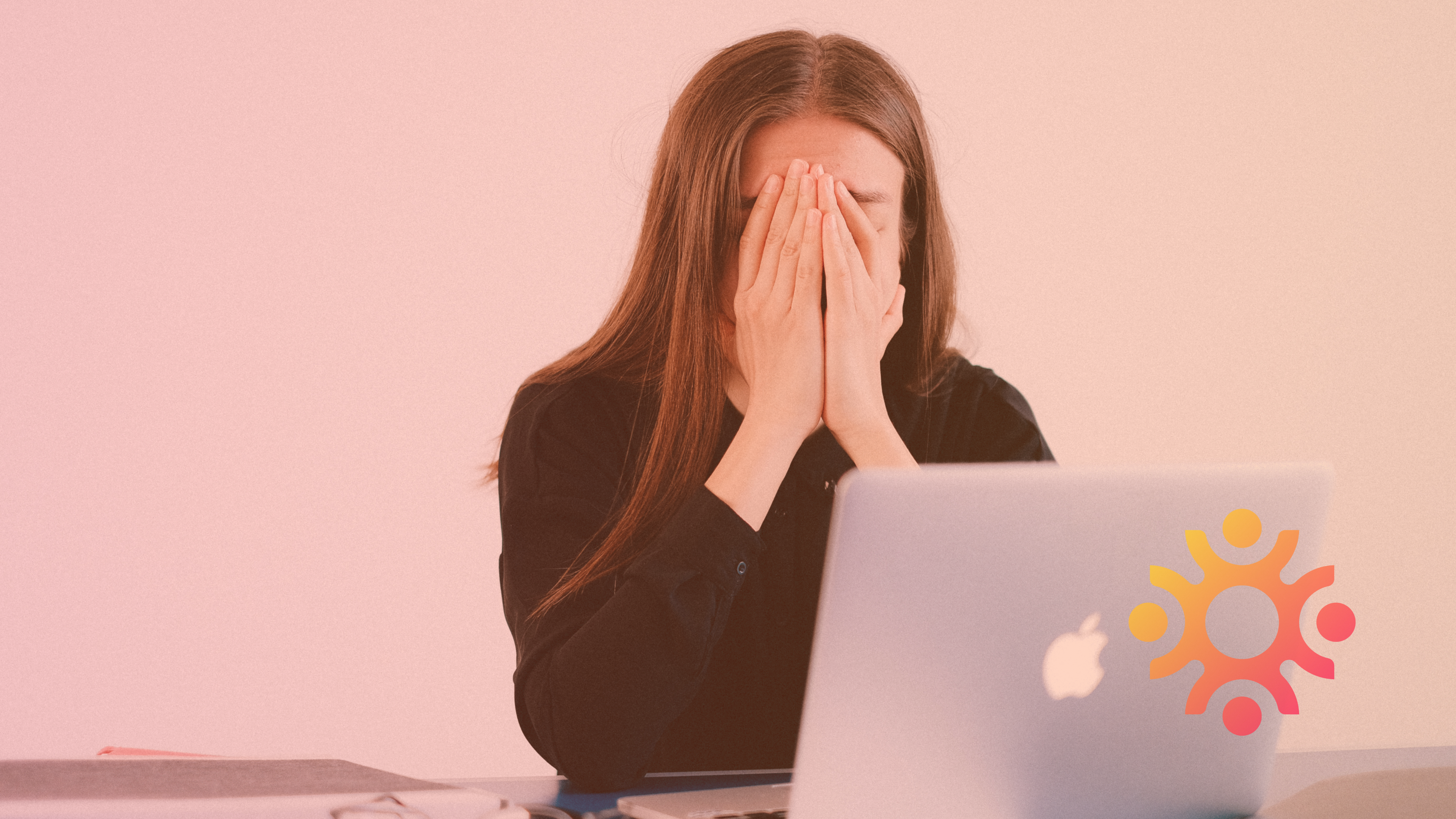 There is no question that the entire country continues to struggle with the "new normal." A big part of this new normal is the so-called Great Resignation, which has seen employees across the country quit in record numbers. At the same time, every dental, optometry, and veterinary practice has an obligation to ensure that their employees are performing at high-levels. Standards must continue to be met, and practices must terminate employees who aren't meeting these standards. This begs an important question: What is the difference between a termination and a resignation?
To answer this question, we must first look at the distinctions between "termination" and "resignation." This distinction can help you secure new employment opportunities for new team members and protect your practice from human resources violations.
Which Is Which?
There are some very real differences between terminating an employee and processing a resignation. It is important to understand both federal and state law when it comes to termination of employment, medical leave, or involuntary termination. This will help protect your practice from a wrongful termination lawsuit. No matter what the situation, you must always comply with labor laws and respect the employment relationship, as well as the U.S. Department of Labor.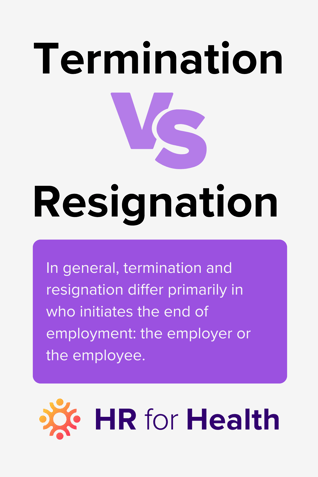 Termination
Most simply, a terminated employee is one whom you told was "terminated" or "laid off." In the case of a termination, the practice is initiating the separation and the last day of work is controlled by the practice. Additionally, you will have completed other appropriate procedures, including:
Adherence to your practice's termination policies as stated in the employee handbook.
Providing a termination letter, noting any previous disciplinary action taken. HR for Health can provide you with such resources and help you ensure that your termination is

compliant with the law.

Having an employee sign a final paycheck acknowledgment that establishes the fact that all final wages have been paid, and it also includes a breakdown of those final wages.A change in relationship form at the time you issue the final paycheck, which formally documents the change from employee to former employee.
Providing final paychecks that include compensation for time worked, PTO, and/or vacation time owed per your policies, plus any required final paperwork per your state.
Collecting any practice property, such as keys, uniforms, or equipment.
Terminating health insurance and other employee benefit programs.
If none, or only some, of these steps were taken, please contact HR for Health immediately to help assess the situation and determine what action is needed.
Related: Heads Up! 10 Questions to Ask in Exit Interviews
Resignation
The most common form of resignation is when an employee simply says, "I quit," writes a letter of resignation, gives notice, and leaves shortly thereafter. However, there are other forms of resignation that may occur. For example, this includes job abandonment. Job abandonment occurs when employees abandon their position and don't show up to work, nor do they call to report their absence. This would be a "no call, no show."
The number of days that must pass where there is a no call, no show would be dependent on a company's handbook policy.
Related: 6 Tips to Conduct Effective Exit Interviews in Dentistry More Promote Edit Published
Timing of the Final Paycheck
There can potentially be very serious issues with the timing of the former employee's final paycheck. It is important that you get this final paycheck right, and that you appropriately manage any other related paperwork.
First, understand that the timing of the final paycheck may vary from state to state. As such, you should consult with an HR professional - including those you have access to at HR for Health - that can help guide you through this process. This is very important, as each state has its own method of handling noncompliance and penalties. Failure to meet the appropriate legal requirements for a paycheck may mean that you could face serious financial, civil, or legal penalties.
Regardless of the state, there are some basic things that you should do if an employee has abandoned their job, thus resulting in a resignation. First, be sure to wait until the complete number of days have passed (per your job abandonment policy) to process the resignation. Second, complete all required offboarding documents and mail two copies of every form to the employee to fill out. You should also mail these copies with delivery confirmation to the employee, then retain those records. Sending via delivery confirmation is important so that you can keep documentation of a timely final payment. Last, make sure that you include a pre-addressed and stamped envelope. This makes it easy for your employee to return the signed documents.
How HR for Health Can Help
At HR for Health, we understand the real HR challenges that you face, especially when it comes to termination, resignation, and employee issues in general. We can provide you with access to an array of tools, services, and expert advice. If you want more information, contact us today to set up a free, fifteen-minute, no obligation call. Learn more about what HR for Health can do for you.