How Often Does Your Healthcare or Medical Practice Need to Conduct Performance Reviews?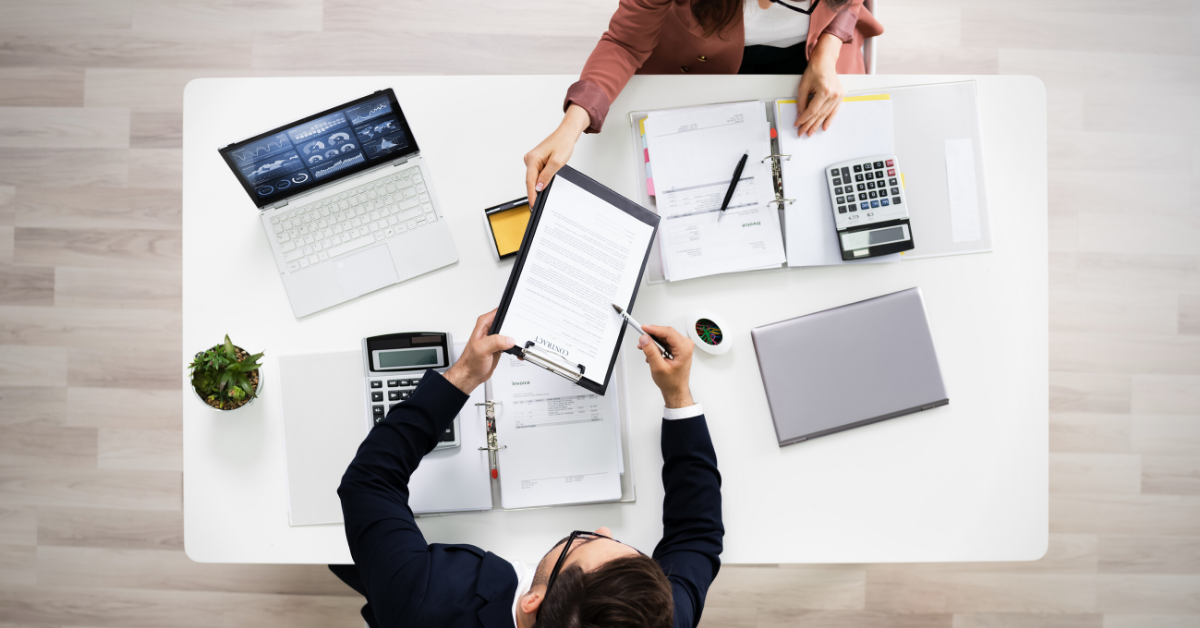 UPDATED 09/06/23
Conducting performance reviews can feel like pulling teeth. They need to be done, but often they're done poorly or in a perfunctory manner.
At their best, though, performance reviews provide valuable feedback to your employee, contributing to their professional development and the long-term health of your dental, veterinary, or other medical practice.
What practices need to know is how to conduct performance reviews, when to do them, and how often to do them. In this guide, we'll discuss each of these items to help you ensure you're doing all you can to develop your employees.
What's Supposed to Happen in a Performance Review?
First, what exactly are we talking about when it comes to performance reviews? What should they entail, and what should be included in them?
Simply put, a performance review is a formal evaluation and discussion of an employee's work for a specified period. No matter when, how often, or for whom it happens, this always needs to happen.
More specifically, though, performance reviews will look different depending on who the employee is and how long they've been at the practice.
Here are a few guidelines:
With onboarding employees, consider performing 30-60-90-day reviews to ensure they're set up for success. They may need more guidance and hand-holding at the beginning than your more tenured employees. Provide them with goals to help them learn their role and develop their skill set.
Performance review templates can also be created when a Performance Improvement Plan (PIP) may be needed for underperforming employees.
Performance reviews can be used for newer employees who may be struggling and need a little extra support but are the right personality fit for your practice.
For more guidance on performance review best practices, check out this essential guide from HR for Health.
How Often Should a Performance Review be Conducted?
Now that we've briefly established what a performance review should entail, the next question is, how often should they happen? While you need to determine what works best for your dental, optometry, or other medical practice, there are typically three options: annual reviews, semi-annual reviews, and quarterly reviews.
Use Annual Reviews For a Comprehensive View of an Employee
The most typical schedule for performance reviews is once a year. If you're running a veterinarian clinic, sometimes it's easier to assess the work of your technician if they've been there for a substantial length of time. For example, you can more easily review how they've progressed in diagnosing animal illnesses and all the duties a vet tech will have.
When should these reviews take place? It's up to you, but there are two typical options. They both depend on the rhythm of your benefits year:
If benefits change on the anniversary of the employee's start date, do the review at that time. If she started in August, do the review every August.
If benefits change at a set time for all employees, do the reviews at that time.
As should be clear, linking your reviews to the benefits calendar will dictate how concentrated your reviews will be. If benefits change on anniversary dates, the reviews will be spread throughout the year. If benefits change simultaneously for everyone, reviews will happen in the same period of the year. Choose whichever format works for you and your team.
Try More Frequent Performance Reviews to Break Things Up, Especially for New Employees
Semi-annual (twice a year) and quarterly reviews could be a nice way to break things up, and there's increasing evidence that these work better than annual reviews. In other words, an annual review discussion may take a long time if you're trying to recap an entire year's worth of performance. More frequent reviews may reduce the length of the meeting/discussions.
More importantly, especially for newer employees, it's important to check in to catch any problems before they get out of control. An optometric assistant, for example, usually needs to at least run diagnostic tests, examine eye function, and clean equipment. Frequent reviews might be necessary to ensure that those tasks are performed in the right way. A year is a long time to wait to provide feedback to a team member.
For employees of all kinds, more frequent reviews may also be useful simply because things tend to change so quickly. What was required last week for your dental hygienist may not be what's required three months from now.
If your practice wants to use the more frequent review method, HR for Health provides a helpful notes feature. With this tool, you can take informal notes on an employee's performance, while allowing those notes to be hidden from the employee. Taking these notes along the way can help support a review process that occurs more frequently than once a year.
How to Decide The Frequency of Your Performance Reviews
Of course, you need to consider how much time and energy you have to exert in the review process. If it's a lengthy process, your operations and patient flow may not allow you to do more frequent reviews.
The size of the team matters as well. Maybe your veterinary office has only five employees that need reviews. If so, you can probably manage a quarterly and/or semi-annual cadence. On the other hand, a team of 15 may provide more time constraints.
If you have the capacity, consider doing both more frequent AND annual reviews. The more frequent reviews can be more informal, low stakes, and shorter, while the annual reviews are longer, more formal, and tied to the benefits package.
Make Performance Reviews Work for You
While there are challenges and problems with any kind of performance review, it's impossible to imagine a world without them. If you care about the health of your medical practice, the development of your employees, and the morale of everyone on your team, then some type of performance review is necessary.
Remember: your best assets aren't your equipment or expertise. No, your best assets are the people on your team.
HR for Health is Here to Help
HR for Health's performance review feature allows you to complete the entire review process on their software: employee self-assessment, manager assessment, performance review discussion, and acknowledgment by the employee.