Welcome to HR for Health: The Ultimate HR, Payroll, and 401k Solution for Healthcare Practices
Discover the ease of managing HR tasks with our integrated software designed specifically for healthcare practices.
Experience the Power of Personalization with HR for Health
We understand that every healthcare practice is different, and so are the HR challenges. Whether you're a dentist or an optometrist, our flexible software can accommodate your unique needs. We empower you to set rules for attendance, track performance, manage time-off requests, adhere to local and state regulations, and a whole lot more!
Discover How Easy HR Can Be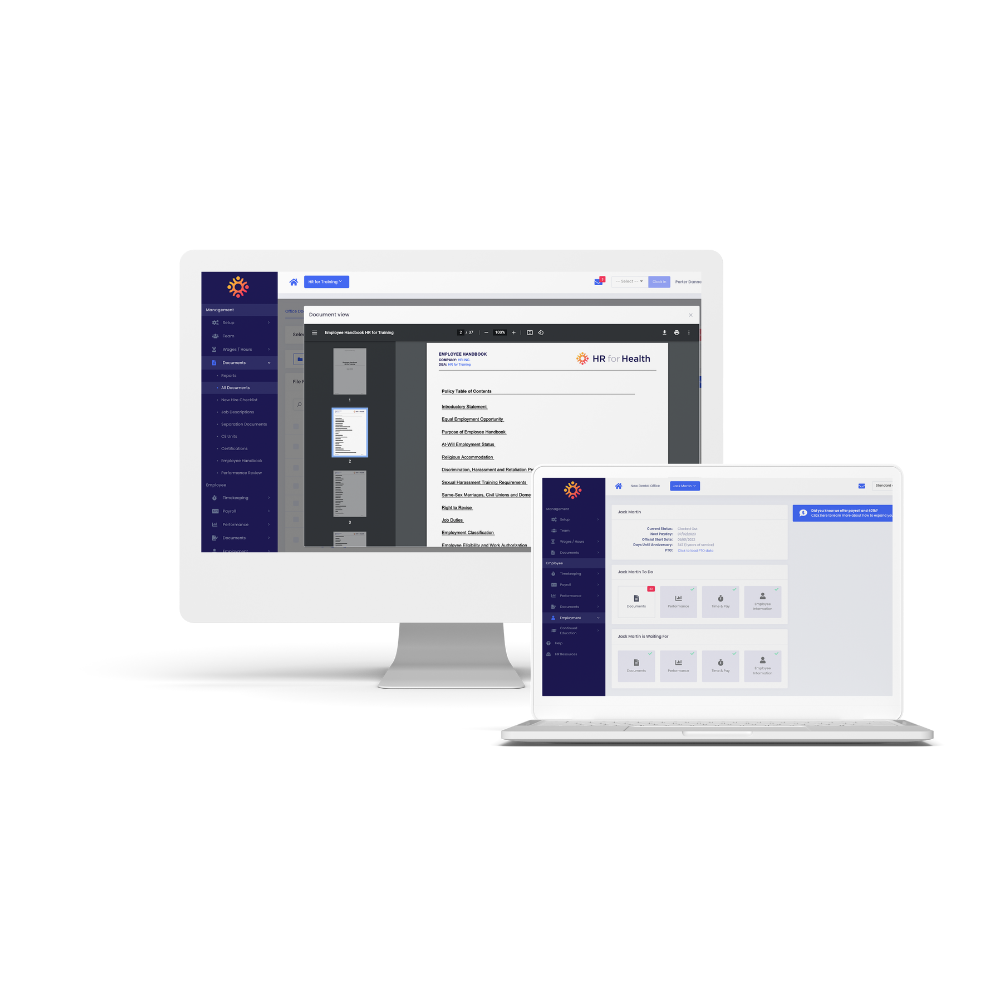 Imagine an Affordable, All-in-One Software Solution Simplifying Your HR Tasks
Sounds too good to be true? We assure you, it is not. HR for Health brings you a comprehensive solution that integrates HR advising, payroll, timekeeping, and 401k software all in one. Forget juggling between multiple tools or burning your pockets for individual software. Embrace efficiency and affordability with our inclusive solution designed specifically for healthcare practices.


Your Team, Your Rules
We know everyone does things a little differently, especially in the healthcare field. HR for Health makes it easy to set standards and stay on top of attendance, performance, time-off requests, local and state regulations, and more!
Whether you're a dentist, an optometrist, or an assistant, we make it easy for you and your team to get back to what matters most: your patients.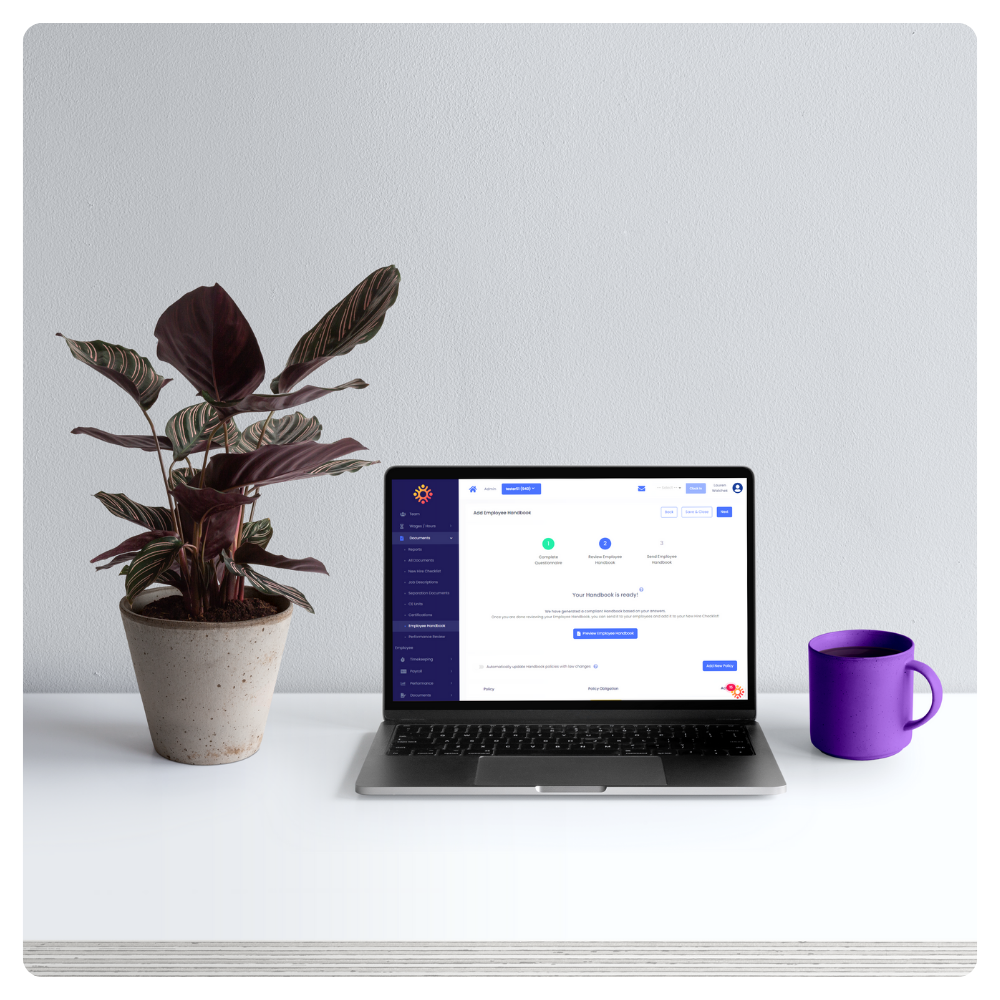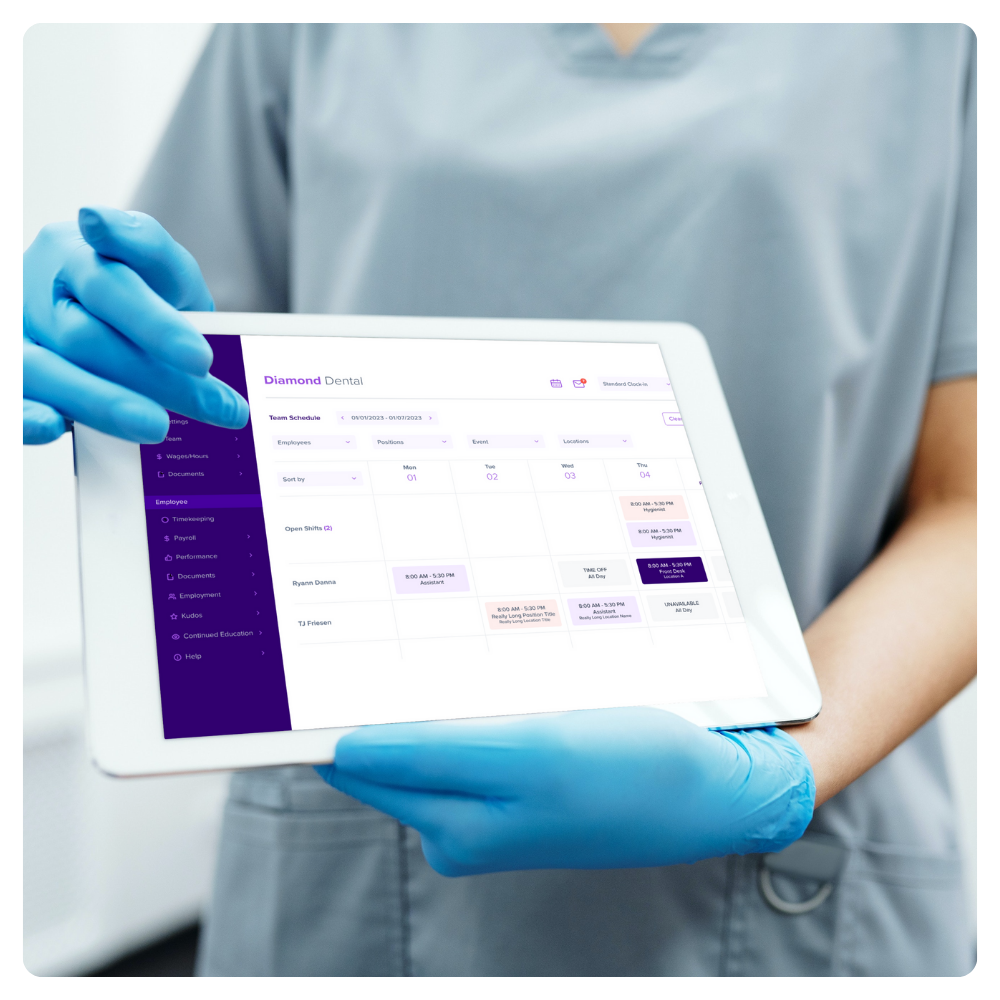 Together, We Got This!
HR for Health specializes in helping medical and dental practices handle daily HR tasks all the while keeping you legally compliant! After all, you'd be surprised how many people think they don't have to update their employee handbooks each year to avoid lawsuits…
Is your employee handbook updated with the latest federal, state, and local laws? If not, there's still time to protect yourself from a potential employee claim or lawsuit. Let us be your guide and show you the bliss of total HR compliance.