HR software for dental and medical practices.

HR is complex.
We make it easy.
You're in the healthcare industry, not the HR industry. We get it. You want to focus on providing quality care to your patients, not worry about HR compliance. That's where we come in. HR software for dental and medical practices that simplifies HR management and provides bulletproof compliance you can count on. Trust us, your team (and your sanity) will thank you.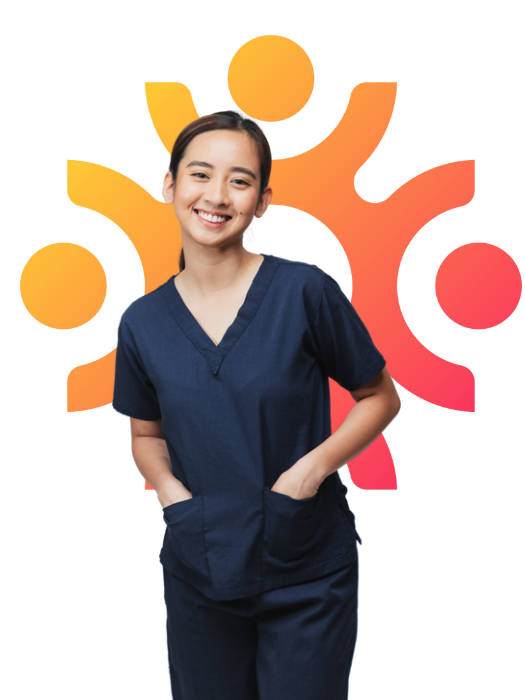 Hassle-Free HR Compliance Software
The only HR software solution designed specifically for dental and medical practices. Achieve HR compliance effortlessly and elevate employee performance.
You don't want to deal with lawsuits, and you definitely don't want to waste precious time and money. That's where our healthcare-focused HR experts come in. We'll help you navigate the legal minefield and keep your employees performing at their best.
See How Our Software Works
Your Partner in Compliance
Avoid Lawsuits, Save Money, & Boost Employee Performance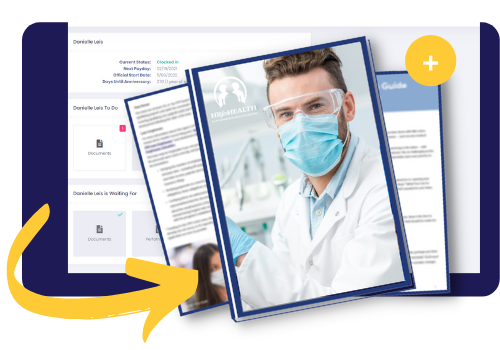 Customized to your practice, state regulations, and company culture. We've made it easy to create employee handbooks with downloadable templates to help set standards and stay compliant.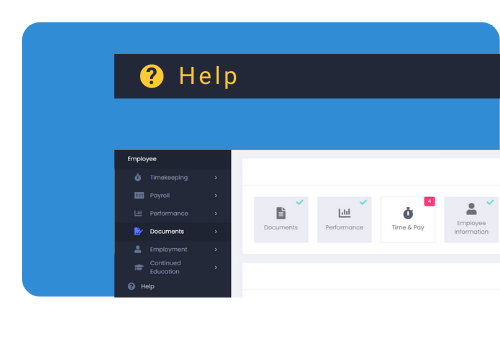 We're here when you need it most. Whether your question is technical or a complex employment issue, our HR and legal teams are always ready to step in assist even in the most difficult situations.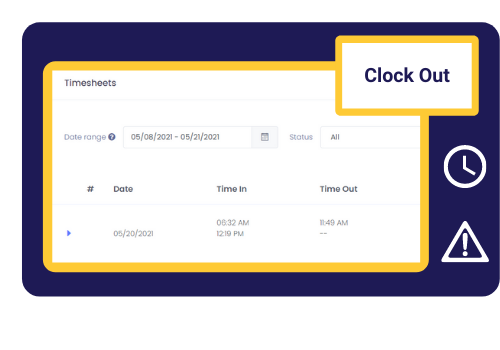 Looking to make payroll a little easier? Our integrated time clock makes management and compliance a breeze. Stay on top of employee performance with early and late clock-in alerts, time tracking, and more!
The Future of HR is Human-Centered
Werner Optometry
"Despite having the best of intentions, we were not compliant. I was fearful I'd find myself in a situation that I would not know how to handle. Now, I sleep with an absence of anxiety and frustration.
Rainbows, unicorns, and raining skittles! These are the words I use to describe my life after implementing HR for Health. Cannot recommend it enough!"
Lamorinda Dental Care
"HR for Health has helped organize all things HR for my practice in one location where it's easily accessible by my staff. Once the documentation for each employee is setup, I don't have to think about it again!"
Main Street Optometry
"Before HR for Health I had challenges with pretty much everything tied to HR; from timesheets, write-ups, hiring, termination, documentation - all of it! HR for Health has been a lifesaver. Now I am much more confident that I will make fewer HR mistakes!"
9 Common HR Mistakes

&


How to Easily Fix Them
You might be surprised to find out that you're committing one or all (!) of the 9 most common HR mistakes in your practice. While these mistakes can be costly to your practice, it's not too late to fix them!
It's time to experience what sets us apart.
Why take a chance on basic HR solutions that weren't built for your industry when you could have the best HR software for dentists and doctors? Don't believe the hype—see for yourself why we're the real deal.