The Coronavirus Relief Bill Hits a Snag: What You Need to Know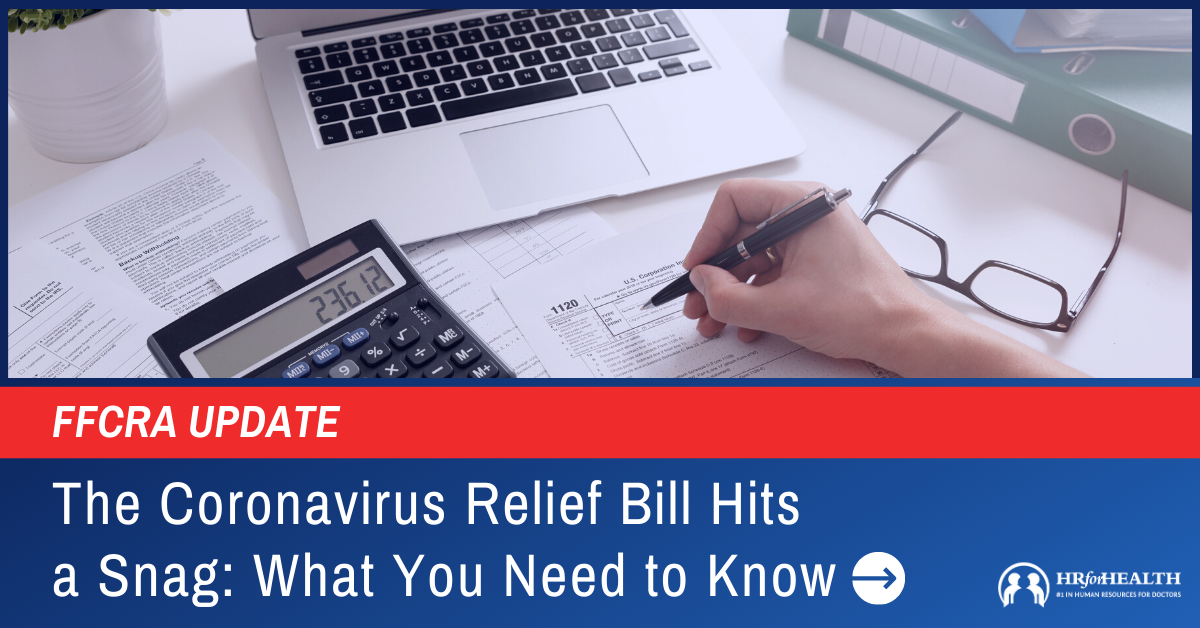 The finish line is in sight for getting the pandemic under control. COVID-19 vaccinations are underway, and in most states, healthcare workers are first in line for this critical protection.
Even then, there is no guarantee every member of your team will be immune to the ravages of this disease. That means you still need a plan for managing time off, which includes deciding whether that time will be paid or unpaid.
Recommended Reading
Can I Ask Employees to Take the COVID-19 Vaccine?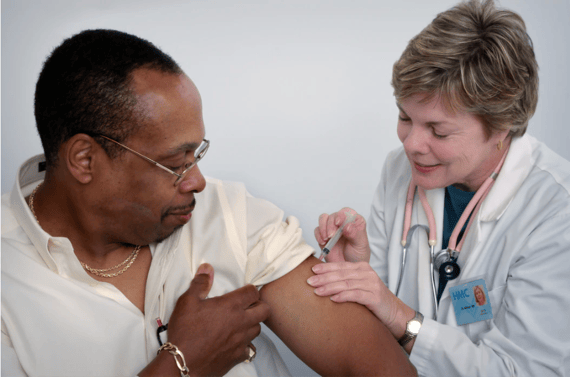 The latest COVID-19 bill included crucial updates for employers. For example, the Families First Coronavirus Response Act (FFCRA) has been extended to March 31, 2021, as an optional benefit for employees who meet the eligibility criteria. While you are no longer required to offer this leave benefit, you are still able to claim tax credits if you choose to offer paid FFCRA leave from January 1st to March 31st. The key to claiming those credits is collecting and storing the required documentation.
The Coronavirus Relief Bill
As soon as the pandemic started shutting down entire states, Congress and the President took rapid emergency action. In March 2020, a $2 trillion coronavirus relief bill passed to support paid leave for those stricken with the disease, along with enhanced unemployment benefits, direct cash payments, and a variety of other measures to protect workers.
On December 20, 2020, Congress passed a new coronavirus relief bill. Among other provisions, employers are no longer required to offer FFCRA leave after December 31st. However, if employers choose to honor employee requests for this leave through March 31st, they can still qualify for tax credits. Other components of the package include additional support, such as a $300 boost to unemployment benefits and $600 individual cash payments.
Recommended Reading
COVID-19 Tax Credits: Don't Leave Money on the Table
How to Move Forward
Due to the FFCRA extension, you can choose to offer FFCRA through March 31st, but you are under no obligation to do so after January 1, 2021. With that said, honoring paid sick leave requests under the FFCRA is probably in the best interests of your patients, your team members, and your practice.
This paid sick leave is a lifeline for healthcare workers who are out of commission due to COVID-19. After all, bills don't go away just because people cannot work. Desperate employees are more likely to come to work sick if there is no paid leave available. That puts you, your patients, and the rest of your team at risk of contracting the virus.
If you determine that offering paid sick leave under the FFCRA is not right for your practice, there are other ways to give your team members time away from work to recover from COVID-19. Examples include:
Using any PTO, vacation, or sick leave hours available under your benefits plans
Applying for a leave of absence under the Family and Medical Leave Act (FMLA), which applies to those who work for employers with over 50 employees and meet eligibility criteria
State disability programs, as applicable
Pandemic Unemployment, if available in your state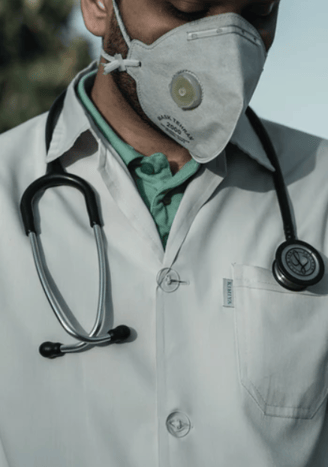 It's important to note that some state and local laws provide for extended COVID-19 sick leave. Before establishing your policy, be sure to review state and local regulations.
Whether you choose to offer voluntary FFCRA leave through March or not, the best way to protect your practice from legal risk is consistency. Either the FFCRA is available to all team members or no team members, and related decisions must be based on the same factors for each employee.
HR for Health offers guidance and support through the complexities of administering FFCRA and other paid sick leave. Learn more about these resources by visiting HR for Health online.
Recommended Reading📖
COVID-19 Resources for Employers
---
Did you know that we at HR for Health monitor all the specific laws and regulations that affect your practice? If you have questions about compliance issues, please reach out to us. Schedule a consultation, call (877) 779-4747, or email compliance@hrforhealth.com now to learn more.
---
HR for Health is one of the nation's leading Human Resources Management Systems (HRMS) used by small to mid-sized practices.
---
Quick note: This is not to be taken as legal or HR advice. Since employment laws change over time and can vary by location and industry, consult a lawyer or HR expert for specific guidance. Learn about HR for Health's HR services.