7 Must-Have HR Tools for Dentistry That Will Make Life Easier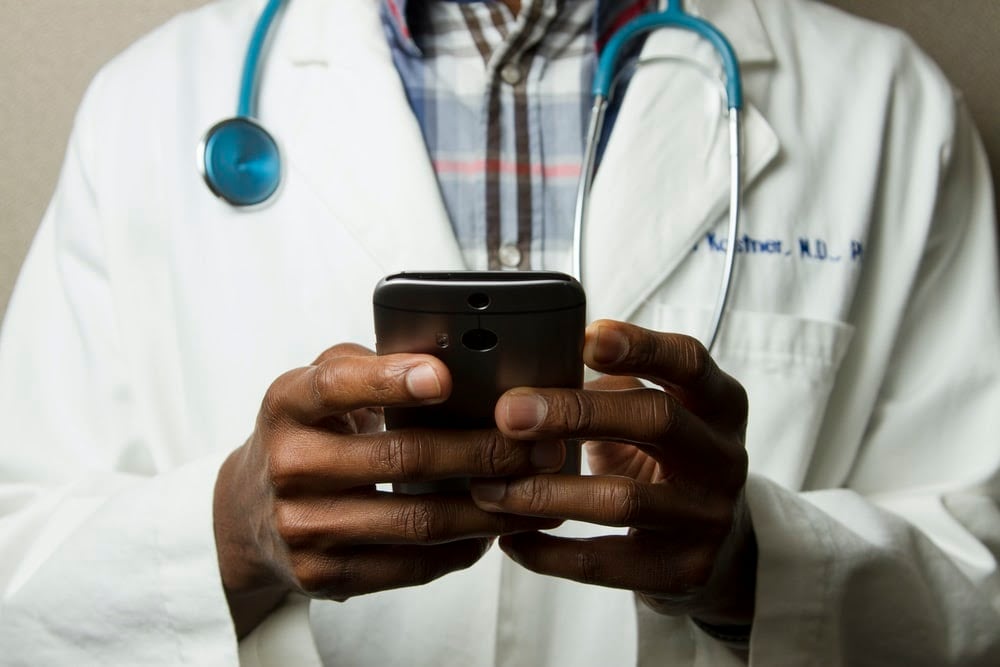 Running your dental practice is a full-time job, and human resources tasks only add to the overwhelming workload. Automating some of these functions with advanced HR tools in a human resources platform can transform your daily routine.
We know everyone would love to focus their attention on ensuring exceptional patient care in their dental practice, but you're often left scrambling to verify timesheets, document and address employee complaints, and approve PTO requests. HR issues often come up unexpectedly, interrupting your plans for the day. Thankfully, there are automated HR tools that can alleviate some of the stress by reducing your HR workload. Here are seven HR tools that can streamline your tasks and make life a bit easier in 2021.
Timekeeping
Accurate timesheets aren't just helpful - they are required under federal law. While you can track employee work hours manually, that's not the most accurate or efficient method. Errors are likely when time is tracked manually, and it's harder to demonstrate consistent timekeeping practices during a dispute.
Advanced timekeeping software tracks work hours and breaks for you. The best timekeeping apps let you know whether you're in compliance with wage-and-hour laws, as well. For instance, they calculate overtime based on state and federal rules. You can even track separate job duties as needed, which allows you to create detailed reporting. Automated timekeeping is one of the fastest, easiest ways to reduce your HR workload significantly.
Click here to learn more about timekeeping software from HR for Health.
IP Address Clock-In
If employee time theft is a concern, consider a timekeeping app with IP address clock-in limitations. This feature lets you set authorized IP addresses so dental employees can't clock in from home or the parking lot. Employees must be physically at work to start the time clock, so dishonest time reporting doesn't become a problem.
Overtime Tracking
If your overtime costs are blowing your payroll budget, you will benefit from an application that specializes in overtime tracking. These programs handle payroll calculations, per diem, non-discretionary bonuses, and a weighted average, making the calculations for you automatically. They alert you when an employee clocks in too early, so you can stay on top of overtime as it happens. No more shockingly high payroll expenses at the end of the week when it is too late to take action.
Because laws vary from state to state, overtime calculations can get complicated. The rate you pay for overtime must be in compliance with federal, state, and local regulations. For example, California law allows employers to set up an alternative work schedule in certain situations. High-quality HR tools such as HR for Health can help track these schedules to ensure your practice is in compliance.
Tardiness Tracking
No one likes to stand over employees to ensure they are coming in on time, but failing to address ongoing tardiness can become an issue. A tardiness tracker automates this aspect of HR. When an employee clocks in late, the app sends an alert, so you can manage this concern in real-time.
The automated alerts make documenting chronic tardiness easier, and your records are up-to-date if you choose to issue corrective action. That's critical if you become involved in termination disputes or lawsuits.
New Hire Checklist
In a busy dental practice, it is common for HR professionals to feel overwhelmed and disorganized during the new hire process. That makes it difficult to make a good first impression with your new hire.
For example, what happens when you lose a dental hygienist during a particularly busy period? Somehow, you've got to find a new hygienist and go through the hiring and onboarding process while staying on top of your ever-growing list of patient-related tasks.
A new hire checklist simplifies these situations. The right HR software can send all the required federal and state documents to new hires electronically. The system allows digital signatures, then stores all of the forms securely.
Keep in mind that not all HR tools offer the same set of features. Some HR software only sends W-4 and I-9 forms digitally. Be sure to select a comprehensive HR tool to minimize your workload.
Time Off Tracking
Keeping track of time off manually is time-consuming and complicated. This task is much better outsourced to an app that can automatically calculate PTO as it's earned. Employees can request leave through the app, and managers can approve or deny the request in moments.
Advanced HR tools can track PTO, sick pay, vacation pay, pregnancy or maternity leave, disability leave, FMLA, etc. These categories are customizable, so you can tailor them to your practice's policies.
Click here to learn more about tracking time off.
CEUs/Certification Tracking
Many dental practices need an efficient way to keep track of Continuing Education Units (CEUs) and certifications. The right HR software, like HR for Health, can document and store this information electronically, as well as send expiration alerts to keep your team in compliance with continuing education requirements.
How HR for Health Can Help
If you're feeling overwhelmed or like you're constantly juggling your HR duties with your other responsibilities, HR for Health can help. Our software includes a comprehensive selection of the HR tools listed throughout this guide—and more! We would love to help relieve some of your stress and streamline your workday. Schedule a call for a consultation today!
About HR for Health
HR for Health is an all-in-one HR software solution dedicated to helping the dental, optometry, and veterinary industries. Our human resources platform features all the tools practice owners need to manage payroll, timekeeping, 401(k), and more with total integration and ease.

Whether you're looking for HR support for a small business or you're a large group dental practice, HR for Health has the solution to fit your practice and budget. Reach out to a HR for Health account representative to learn more, today: Schedule a Meeting