HR 101: Creating Offer Letters Without Contractual Implications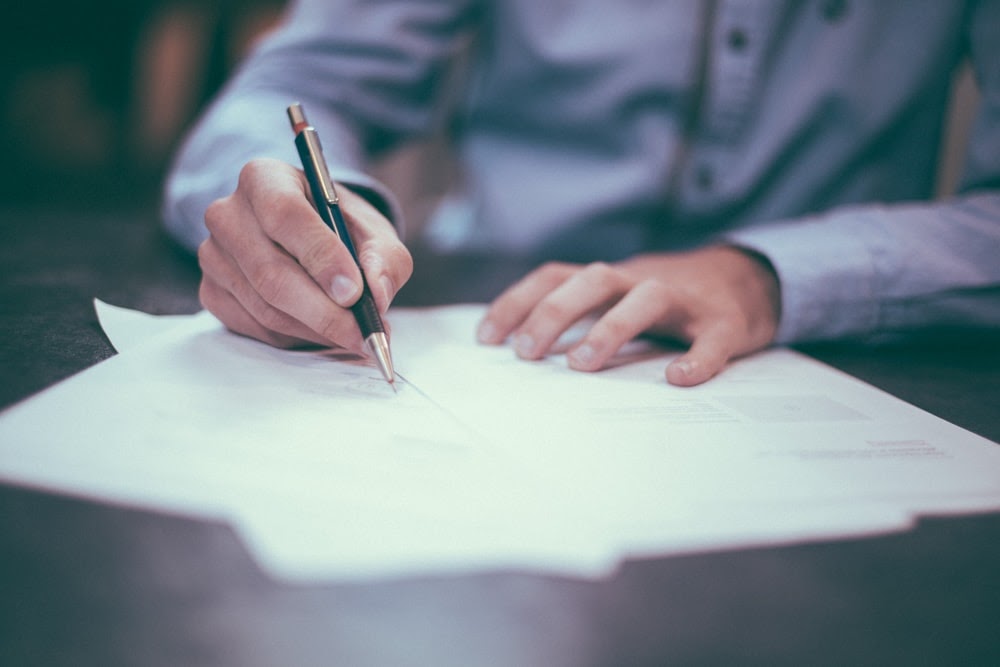 Employment offer letters can bring great professionals into healthcare settings. If you're not careful, though, you could inadvertently create an employment contract.
If a doctor finds the perfect medical assistant after interviewing dozens of candidates, they likely want to get an offer letter out as quickly as possible. If they fail to take care of the language of the letter, though, they could end up creating a binding employment contract. This can cause significant issues — and a few headaches — if problems later arise with an employee.
Fortunately, this isn't a mistake you have to make. With a bit of forethought and adherence to a basic framework, you can ensure your human resource team doesn't throw you in the stocks later down the line. If you have questions on how to craft the perfect offer letter without creating contractual implications, contact HR for Health for a human resource consultation today.
Big Issue with Offer Letters: At-Will Employment
When you send out a letter offering a position at your practice, the most important thing to remember is to establish at-will employment. This basically states that either an employer or their employee can sever the employment relationship at any time and without any reason. Laws regarding this issue vary by state, but this will help you avoid turning an offer letter into an employment contract.
One important thing to remember is that termination without any reason is not the same as terminating for any reason. While an optometrist can often legally fire their receptionist "just because," for instance, terminating them for their gender identity, age, or other protected status could lead to a discrimination claim.
Even when you're legally allowed to establish an at-will employment relationship, there are still certain regulations you must follow. Make sure you're in compliance with these regulations to avoid employment issues.
Offer Letter Mistakes
To avoid turning an offer letter into an employment contract, there are certain things the letter should never include. Commit these to heart before creating letters you'll send to potential employees:
Duration of a job unless it's a fixed-period or temp position.
Grounds for resignation or termination.
Requirements and duties of the employee.
Avoiding these mistakes is a good start. If you're really committed to never inadvertently creating an employment contract, though, take time to create a generic offer letter. By using the same verbiage and format for all such offers, you can ensure your excitement to bring on a new employee doesn't lead to a mistake.
How to Write an Offer Letter and Avoid Employment Contracts


1. Give Basic Information at the Start
Start with your normal salutation, but move straight to basic information regarding the position. This should include the start date, shift status, whether the placement is full or part-time, and other basic info. Many healthcare practices include provisions allowing them to remove or alter statements in the letter at a later time.


2. Information Regarding the Job
You can provide job-specific information without making promises. Make sure to include pay periods, wages or salary, probationary periods, and supervisor information.


3. Paid Leave and Benefits
Include information regarding paid time off, sick/personal time, paid holidays, and any other benefits (e.g., life insurance, health insurance, etc.) that employees will receive.


4. Terms of Employment
Offer letters should also include any conditions of employment. Whether the pharmacy coordinator position requires a drug test or you want all employees to sign confidentiality agreements, this is the time to mention it. List any conditions you have, but never make promises about future employment or security.


5. At-Will Employment
The all-important at-will employment clause? This is about the time you should insert it. This will not necessarily negate promises made during the interview or onboarding process, but it's an important part to ensuring any offer letter doesn't turn into an employment contract.

6. Closing and Review
Once you've finished the bulk of your letter, close strong by letting the applicant know you're excited to have them on board. Provide contact information if they have questions as well. We recommend reaching out for an HR consultation for a quick review, though, before sending this out to any applicants.
Keep Your Offer Letters Simple and Avoid Employment Contracts
When reaching out to an applicant, you want to stand out and remind them why they chose your practice. After all, they've likely applied for several positions by the time you've interviewed them. In your excitement to snag a seemingly amazing employee, though, it's imperative that you don't turn an offer letter into a binding employment contract.
Take a moment to schedule a call with HR for Health today. Whether you're a chiropractor with a "one-man operation" or an ophthalmologist leading an entire clinic, we can help ensure you're making the right human resource decisions.