HR for Health Software vs Workday Software: A Comprehensive Comparison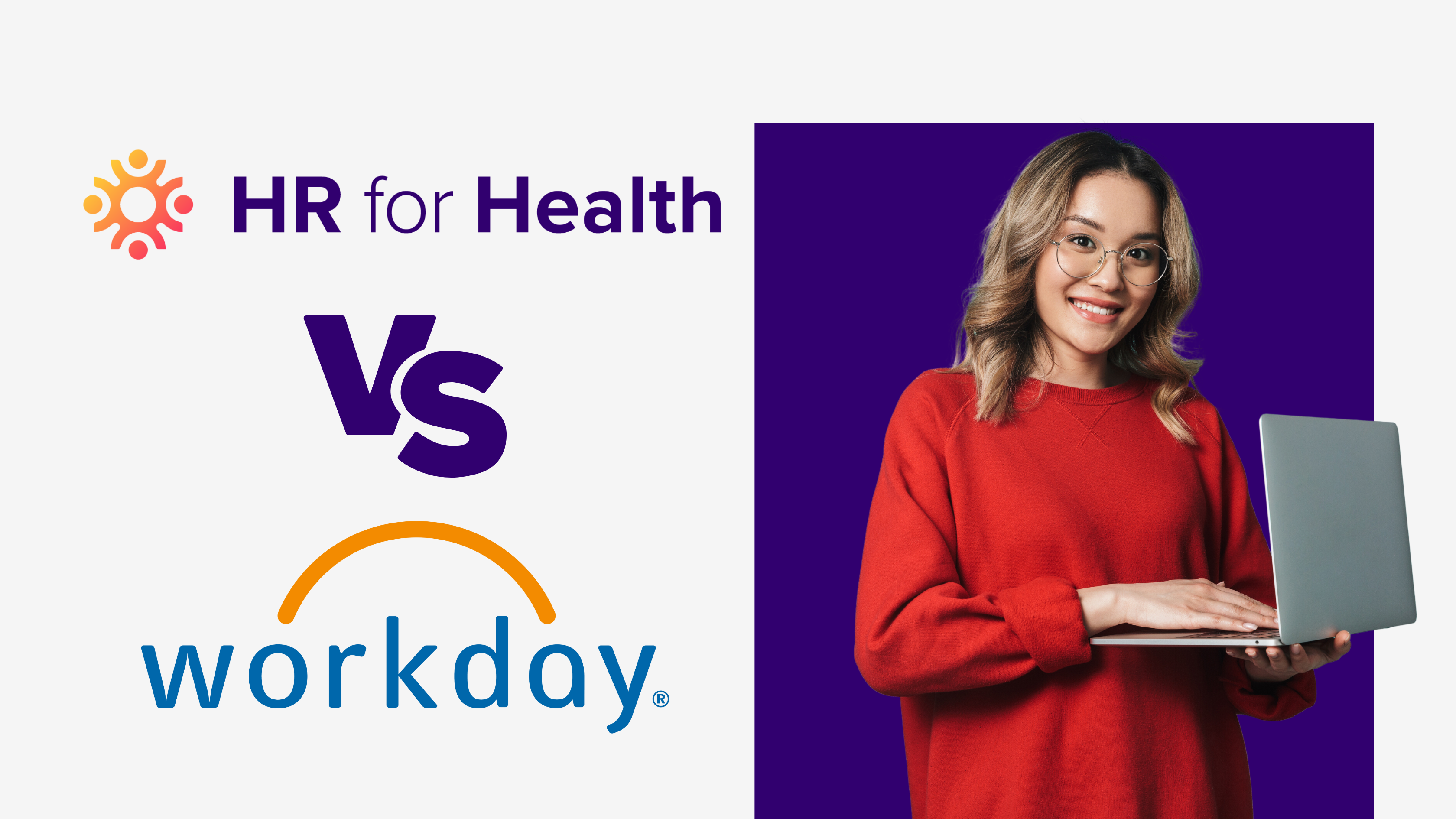 When it comes to managing human resources in the modern workplace, healthcare practices have a wide array of software options.
Two popular choices are HR for Health Software and Workday Software. This blog post'll delve into each platform's features, benefits, and drawbacks, ultimately helping you decide the best fit for your healthcare practice.
HR for Health Software
Overview
HR for Health is a cloud-based human resources software designed for healthcare practices. It aims to streamline HR processes, such as payroll, benefits, and employee management while ensuring compliance with healthcare-specific regulations.
Features
Pros
Tailored specifically for healthcare practices

Comprehensive HR features, including payroll, benefits, and compliance management

Intuitive user interface
Cons
It may not be suitable for non-healthcare industries

Limited integration with third-party tools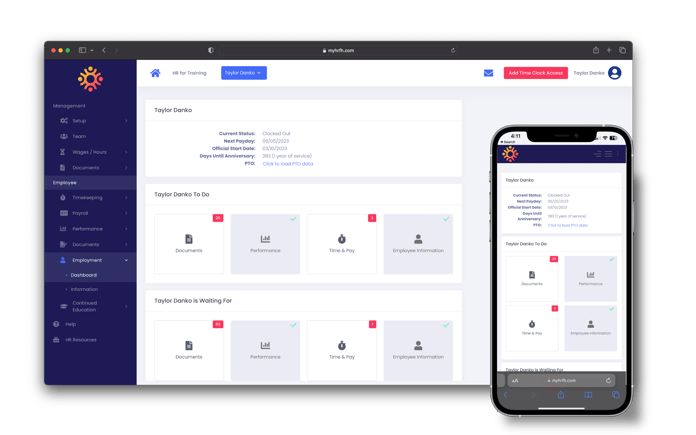 Workday Software
Overview
Workday is a cloud-based human capital management (HCM) platform offering various HR solutions for organizations across multiple industries. It aims to streamline HR processes, improve employee engagement, and provide actionable insights to drive better decision-making.
Features
Talent Management: Workday offers a comprehensive suite of talent management tools, including recruitment, onboarding, performance management, and succession planning.

Payroll and Time Tracking: The platform provides a flexible payroll system that supports multiple currencies, tax regulations, and payment frequencies. It also includes time tracking and absence management features.

Benefits Administration: Workday simplifies benefits management with a centralized hub for managing employee health, retirement, and other benefit plans.

Learning and Development: The software offers a learning management system (LMS) that enables organizations to create, deliver, and track employee training and development programs.

Reporting and Analytics: Workday provides advanced reporting and analytics tools that help organizations monitor employee performance, workforce trends, and other key metrics.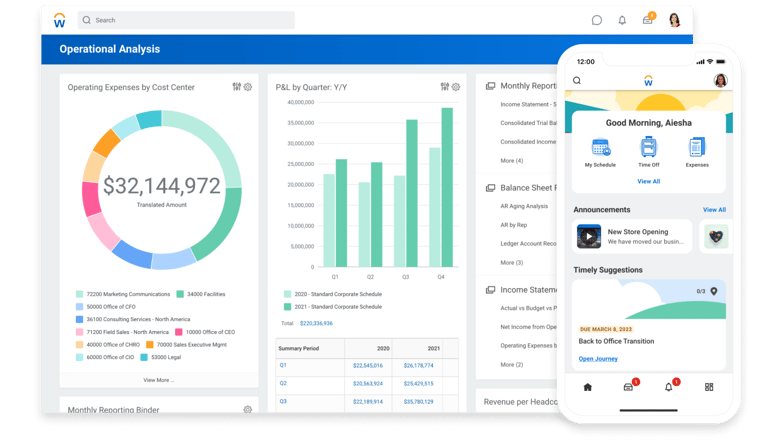 Pros
Suitable for organizations across various industries

Comprehensive HR features, including talent management, payroll, and benefits administration

Robust reporting and analytics capabilities

Integration with third-party tools and applications
Cons
It may be more complex and challenging to navigate for smaller organizations

Higher price point compared to industry-specific solutions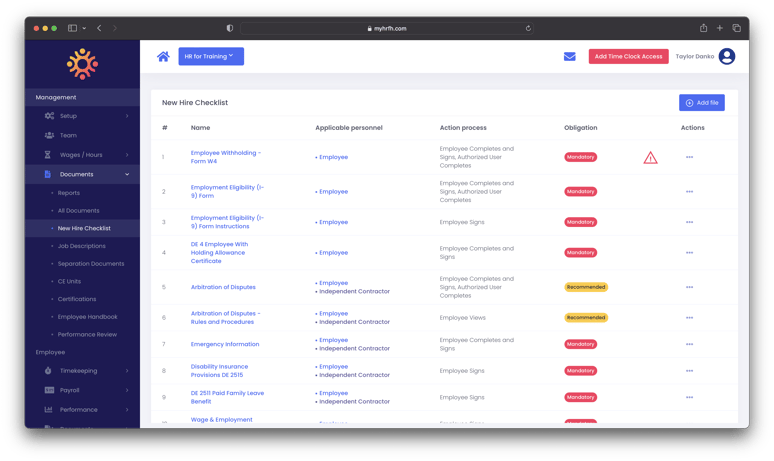 New Hire Checklist in the Client HR for Health Software
Conclusion
HR for Health Software and Workday Software offers comprehensive HR solutions that streamline processes and improve employee engagement. HR for Health is the better choice if you're in the healthcare industry and need a platform tailored to your specific needs. However, Workday Software might be better if your organization operates in a different sector or requires more extensive features and integration capabilities.
Ultimately, the best choice depends on your organization's unique needs and priorities. When deciding, consider factors such as industry, company size, budget, and specific HR requirements.
How HR for Health Can Help
Ready to get started with HR for Health? Contact us today for a fifteen-minute consultation and learn more about how HR for Health can help your practice grow and protect you from various HR challenges.