How HR Tools Can Make You Confident in Your Compliance
Here's the truth: If you are in the world of practicing medicine or running a related practice, you are BUSY. You have to manage patients, coordinate employees, and deal with the ever-changing regulatory climate in which you practice. This last item can be particularly challenging. After all, human resource needs are constantly evolving. This means that you have to work extra hard to ensure that you are doing everything legally and appropriately.
Thankfully, there are HR tools that can help you manage these issues and ensure your compliance with the law. When used correctly, HR tools can not only keep you out of legal trouble, but increase the efficiency of your team, improve their performance, and increase the safety of your practice. Here are some of the benefits of using a comprehensive suite of HR tools to fit your needs.
Stay Up to Date on Ever-Changing HR Laws
As noted above, HR laws are constantly changing. Keeping track of these changes at the federal, state, and local level can be exceptionally complicated. More to the point, you need to not only track these changes but implement them. This means that you need to keep your employee handbook up to date, lest you risk running afoul of government regulators.
This is an HR tool that HR for Health can help with. We track all legal updates and make handbook policy updates based on new mandates and regulations. At the same time, we keep our clients up to date on these legal changes, ensuring you know when your handbook has been updated and how to communicate these updates to your team members.
Know That Your Team Members Understand Practice Policies
Updating your policies is one thing, but clear communication with team members is critical. As such, we work with you to provide you with the resources, tools, and best advice on how to update your employees about changes in policies. We have an array of electronic communication options, as well as legal forms and templates that can meet legal notification requirements.
At HR for Health, our HR tools also involve making sure that you have access to the experts that you need. We can advise you about when and how often to speak with your team members about record changes. This can happen during a team meeting and/or during individual check-ins with team members.
These are great opportunities to check for understanding and if additional clarification is needed. Taking a proactive approach helps to minimize confusion and makes sure that all team members are clear about new policy changes and expectations of them.
RECOMMENDED READING: HR for Health Feature Spotlight - Employee Handbook
Easy Access When You Need to Reference Your Practice's Records
Record retention is among the least fun of all HR-related responsibilities. However, from an HR perspective, you need to track your records if you want to have any hope of being able to fulfill the vitally necessary responsibilities that are required for your practice to keep up with employment law.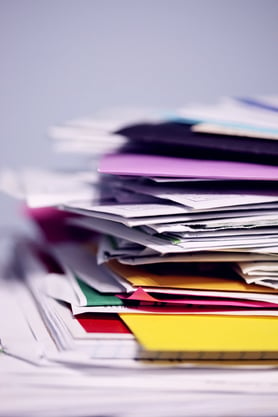 One of the most complicated aspects of records retention is that there is no set rule. There are different record retention policies for different items. This can be massively challenging, as destroying records before you are legally allowed to do so can expose you to legal liability.
This is why one of our most popular HR tools is our document storage. HR for Health's document storage allows you to easily house all documents that must be retained for a specified period of time, such as I-9 forms, W-4s, and more. We can also track licenses and certifications, ensuring that you know when one of these critical and required pieces of paperwork must be renewed.
RECOMMENDED READING: Managing an Effective Records Retention Process in Your Healthcare Practice
HR Tools Help Keep Track of All Important Payroll Information
Accurate timekeeping is the foundation for accurate payroll processing, and Hr for Health's all-in-one software solution can accommodate this. Our electronic timekeeping software is accurate to the second, ensuring that your employees clock in and out at the right time and letting you know if there are issues like unauthorized overtime, noncompliance meal break compliance (if applicable to your state), or late clock-ins.
We also offer payroll as an added service, making payroll processing as easy as a few clicks of the mouse.
Furthermore, our robust software can properly categorize and calculate hours depending on practice needs.
What You Need to Know
HR is hard. HR for Health makes it easier. We offer you and your practice an array of HR tools that can ensure you are managing your practice's HR with confidence and ease, allowing you to get back to the critical task of managing your practice and taking care of patients.
How HR for Health Can Help
In addition to all of the HR tools highlighted above, HR for Health can help you with a variety of other services, including a client HR resource center, and the employee handbook design and updates. This means that we can give you a wide array of HR tools that can help you manage your practice with confidence and provide your team members and patients the service they deserve.
Ready to learn more? Contact HR for Health today to set up a 15-minute, no-obligation call and learn more about how we can provide you with the HR tools you need to effectively manage your practice and team members.